If you're in the market for a new car, that means test drive the one you're interested in. Typically this means taking time out of your day to drive to the dealership, which may not be convenient for your daily schedule. That's why Muscatell Subaru is willing to bring the test drive to you. Simply let us know which New Subaru or Pre-Owned model you're interested and where you'd like us to meet you within 40 miles of the dealership.
we'll bring the car to you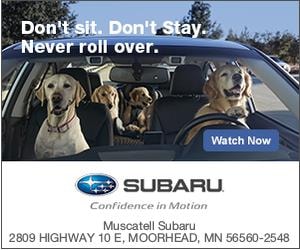 From there, we'll bring the car to you and let you take it for a test drive so that you can see what it has to offer to your daily commute in a setting that you'll actually be driving on a routine basis. There's no charge for this service, nor does it obligate you in any way to purchase the vehicle you've chosen. We want you to make a truly informed decision about your next car, and this is simply a way for us to fit more conveniently into your daily schedule.
Ready to get started? Simply fill out our easy-to-use form and we'll be in touch. We hope to hear from you soon!