You Can Help the Fraser Resource Center by Participating in Our Food Drive at Muscatell Subaru
Here at Muscatell Subaru, we're proud supporters of the Fraser Resource Center, and we're eager to team up with our community members to lend this incredible organization a hand with our food drive here at our showroom. We're collecting a wide variety of food items to donate to the Fraser Resource Center, and we encourage you to join us in giving support by participating in our food drive. You can find more details about the Fraser Resource Center and our community outreach efforts right here on this page!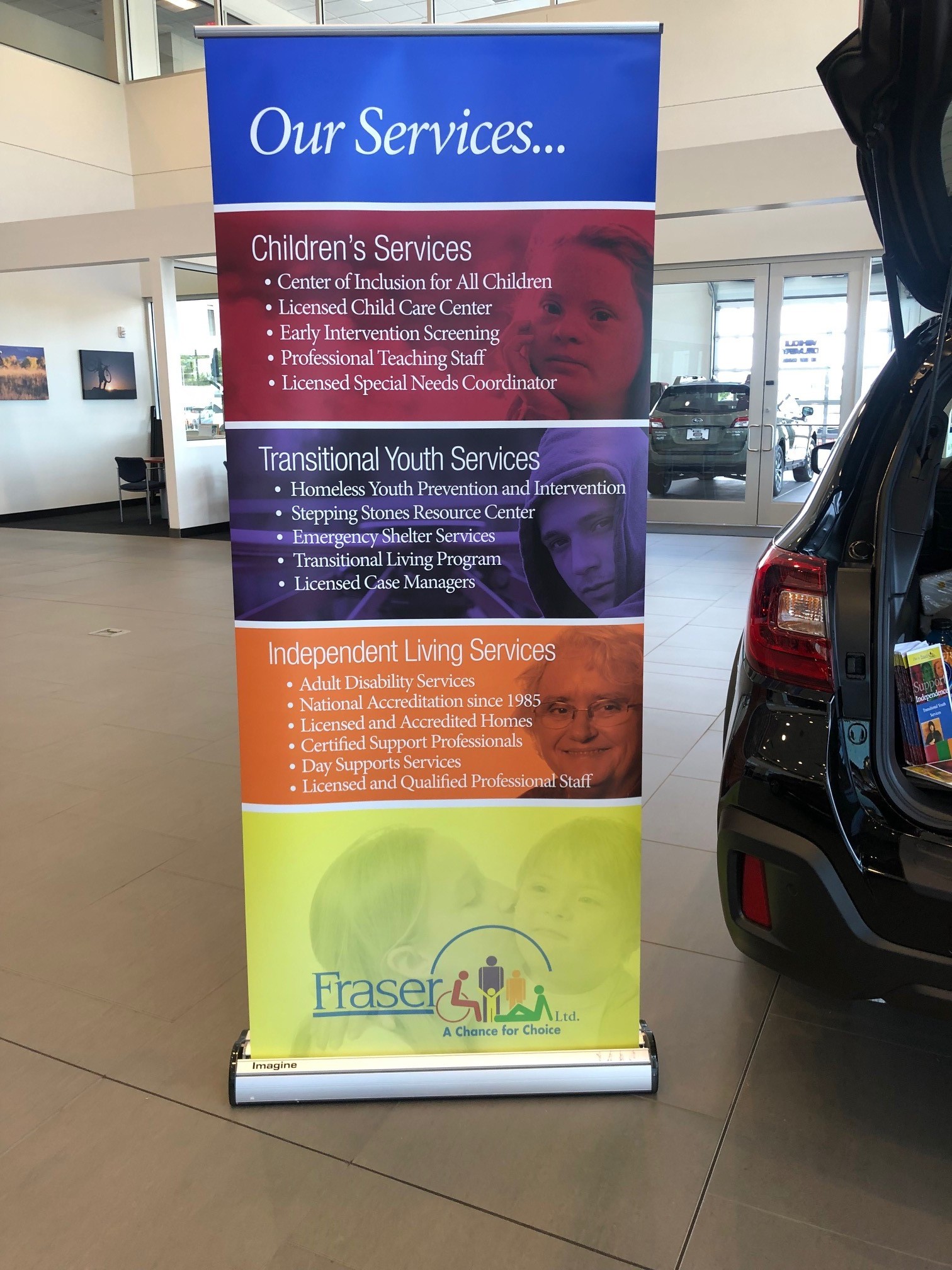 What is the Fraser Resource Center?
The Fraser Resource Center works to help at-risk homeless youth by supplying a safe space to receive food, clothes, and personal hygiene items. This organization also provides shower facilities, laundry, network computers, and center phones to give at-risk youth the resources they require to tend to their basic needs. The Fraser Resource Center even has case managers who can help with independent life goals.
How Can You Help?
We'll be collecting a wide variety of food items here at our showroom, so if you have some canned foods and other goods you'd like to donate, you can bring them directly to our dealership. We'll make sure that everything you donate gets to where it needs to go so that those who need it can make good use of it.
Here are some of the items we'll be looking for during our food drive: canned chicken, ramen noodles, Pop-Tarts, instant mashed potatoes, salad dressing, canned fruit, baked beans, macaroni and cheese, canned chili, granola bars, Miracle Whip, canned ravioli, canned vegetables, canned tuna, noodles, pasta sauce, cereal bars, Rice-A-Roni, and spaghetti.
If you have any questions about our food drive or the organization it supports, please give us a call or stop by our dealership. 
We hope to see you soon!
Contact Us to Learn More About the Resource Center
* Indicates a required field
Hours
Monday

08:30am - 07:00pm

Tuesday

08:30am - 07:00pm

Wednesday

08:30am - 07:00pm

Thursday

08:30am - 07:00pm

Friday

08:30am - 06:30pm

Saturday

08:30am - 05:00pm

Sunday

Closed