The Detroit Mountain Shakedown
with Muscatell Subaru




Compete Over Exciting Mountain Back Trails in the Upcoming Detroit Mountain Shakedown
Taking Place on June 2 in Detroit Lakes, MN and Sponsored by Muscatell Subaru
Are you ready to put your thrilling appreciation of competitive mountain biking to the test? Our team at Muscatell Subaru is happy to announce our partnership with the Detroit Mountain Shakedown for its second race, a mountain bike event open to all ages and skill levels!
What is the Detroit Mountain Shakedown?
The Detroit Mountain Shakedown will take place over Detroit Lakes, MN trails that are crafted with mountain bike competition in mind. From gravity trails to switchback climbs aligned with custom built wood features, you'll have a blast covering miles of challenging landscape surrounded by other racers.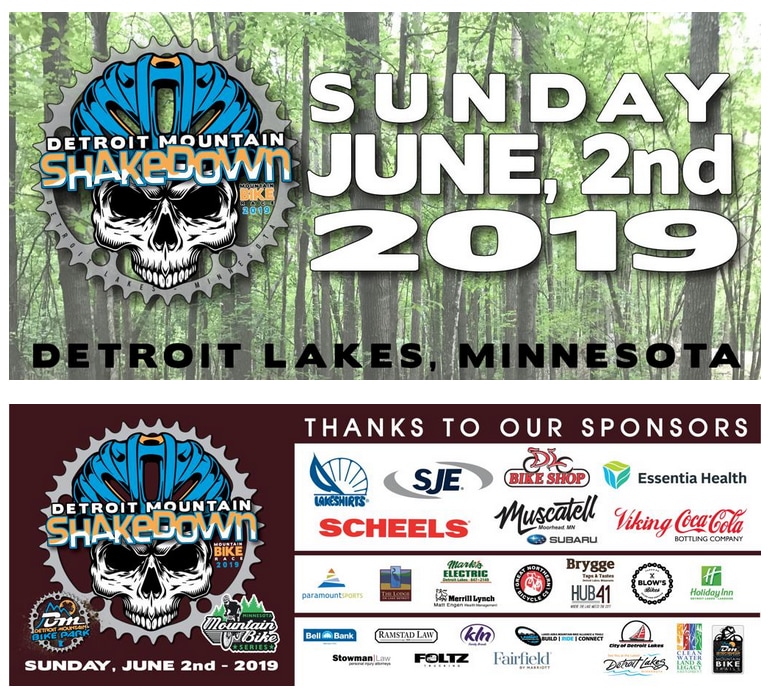 Who Can Participate?
This race is open to every level of mountain bike rider, hosting different classes to sign up and take part in at different times and locations the day of June 2. Examples of classes you can compete in include but aren't limited to the following:
Kids comp
Citizen
Marathon
Sport
Expert & Pro Men
Expert & Pro Women
Start times, number of laps, total distance, location and registration fees all vary based on what you sign up for. Contact our team to discuss these specifics further.
How Do I Sign Up?
Sign up will take place at the day of the event and begins at 8am upon arrival. As a reminder, the Detroit Mountain Shakedown will run on June 2, 2019 in Detroit Lakes.
To learn more about our sponsorship and role in this event, along with a review of other fun race insights, don't hesitate to reach out! We're more than happy to fill you in and look forward to seeing you on June 2!
Slideshow of the 2018 Detroit Mountain Shakedown:

Hours
Monday

08:30am - 07:00pm

Tuesday

08:30am - 07:00pm

Wednesday

08:30am - 07:00pm

Thursday

08:30am - 07:00pm

Friday

08:30am - 06:30pm

Saturday

08:30am - 05:00pm

Sunday

Closed